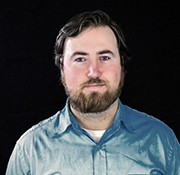 Contact Info:
zachary.williams@powderriverdev.com
Office: (208) 938-8844
Fax: (208) 938-8855

Since he started his telecommunications career in 2012, Zack has been a versatile Site Acquisition agent handling New Site Builds, Small Cells, Site Modifications, and Fiber permitting from Initial candidate identification to REC (Real Estate Complete), or NTP (Notice To Proceed).
Zack is a team player always willing to help other Site Acquisition Agents or A&E Managers to ensure the job gets done ahead of schedule and done correctly the first time.
Zack played football for 2 years at Northern Arizona University in Flagstaff, Arizona, and is a huge fan of the Anaheim Angels baseball team. He even had season tickets when they won the World Series in 2002.
Zack and his wife reside just South of Boise in Kuna, ID with their two daughters.