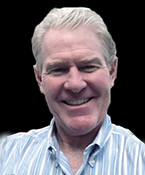 Contact Info:
patrick.campbell@powderriverdev.com
Office: (208) 501-7050
Fax: (208) 938-8855

Pat manages the day-to-day operations of the PRDS Construction Management and Corporate team. Pat has extensive knowledge of construction project management, site leasing, and land use entitlement. For over 20 years, Patrick has worked for several wireless carriers performing site design and construction management in Los Angeles, Denver, Chicago, Cleveland, and New York.  He has worked for such carriers as Cricket Communications, AT&T Wireless, Nextel, T-Mobile, and Metricom. Patrick holds a B.S. from Kansas State University and resides in Bend, Oregon.