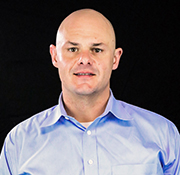 Contact Info:
daniel.bosse@powderriverdev.com
Office: (208) 938-8844
Fax: (208) 938-8855

Daniel Bosse, our Director of Engineering, oversees the Architectural and Engineering Division at Powder River Development Services, LLC. Daniel graduated with honors from California State Polytechnic University, Pomona with a Bachelors Degree in Civil Engineering, with an emphasis in Structural Engineering. He is a licensed Professional Engineer, and an active member of the Structural Engineers Association of Southern California. Daniel brings more than 15 years of combined experience in the construction and structural engineering industries. Prior to joining Powder River's Team, Daniel began his engineering career working in the residential structural engineering field, later serving as a project structural engineer for large scale commercial, hospital, industrial and aviation projects.
In support of the Global War on Terrorism, Daniel served on active duty as a Combat Engineer and Sergeant in the United States Marine Corps. Daniel, his wife Monique and their four children currently reside in Boise and Daniel works from the Corporate office in Eagle, ID. In his spare time, he enjoys being outdoors, fishing, camping, food travel, and spending time with his family.