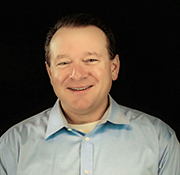 Contact Info:
drew.dewhirst@powderriverdev.com
Office: (208) 938-8844
Fax: (208) 938-8855

Drew manages the day-to-day operations of the PRDS Site Acquisition, A&E and Corporate teams from the home office in Eagle, ID. Since 1996 Drew has worked in both the private and public sectors, in project management, site acquisition, and land use entitlement. Prior to forming PRDS, Drew worked for several wireless carriers performing site acquisition and zoning services, including Cricket Communications, T-Mobile, Verizon Wireless, AT&T Wireless, and SBA, Inc. Drew also worked for Millennium Venture Group (MVG) at their national headquarters in Denver, where he was responsible for zoning and permitting retail stores in Colorado for MVG and its clients. Drew is a former city planner, most recently as the Albany County (Laramie, WY) Planning Director. Drew holds a B.A. from Fresno State University and a M.A. in Geography with an emphasis in Planning, from the University of Wyoming. Drew, his wife and their three children reside in Eagle, ID.